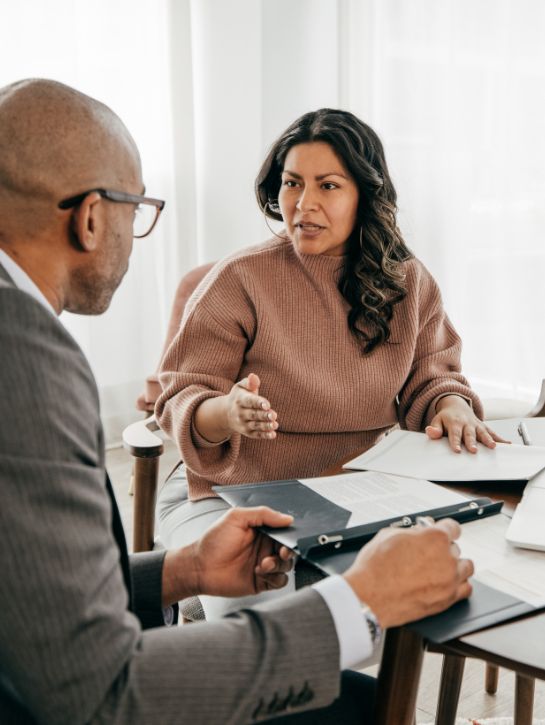 Running an adult residential care facility involves risks. You work hard to keep your residents and employees safe – and you need an insurer who will work just as hard to protect your business against losses. When choosing a broker for your adult residential care facility insurance, look for a partner with industry expertise, tailored risk management resources and a future-ready mindset.
The Biggest Name Isn't Always the Best
People tend to stick with the familiar. It's human nature – but it can lead us to decisions that are not in our best interests.
The mere exposure effect is a psychological phenomenon that describes how people develop a preference for things they have seen repeatedly. When it comes to your business, you may be tempted to patronize big-name brands you've heard of rather than new or less familiar brands. However, it doesn't always lead to the best results. After all, familiar isn't always better. It's better to focus on a broker's substance.
Industry Expertise
Some insurers cater to all businesses, regardless of size or industry. However, you're running an adult residential care facility, not a restaurant, retail store, or construction company. Your risks and coverage needs are not the same as those of other businesses. Someone who doesn't specialize in your industry may not be familiar enough with your needs to ensure you find the right coverage.
They may also have limited options. A broker who specializes in your industry may have an exclusive program or insurance package designed for your industry. They may also be connected with multiple markets so you have more options.
For example, let's say you need liability insurance. A general insurance broker may offer you a policy that seems good at first, but the fine print may contain low sub-limits for bedsores and other common exposures. You might not realize how ill-suited the policy is for your needs – until you have a claim your policy does not adequately cover.
Tailored Risk Management
Your insurance provider should be an involved partner – not someone who shows up once a year to take your money and renew your policy.
A great broker will help you reduce claims and take control of costs. They will also help you understand emerging risks; facilitate a safe work environment; retain employees and residents; and build processes so you can more easily grow and scale.
Your broker should help you understand how to improve your loss ratio over time, and they should provide industry-specific risk management resources. For example, falls can be a problem at both grocery stores and assisted living facilities but fall prevention best practices are much different between industries. You need advice tailored to residential care facilities.
Future-Ready Mindset
A good broker can be an invaluable resource by keeping you informed of emerging trends and ready for what's around the corner.
Adult residential care facilities have always needed good insurance, but robust coverage is becoming even more important.
High staff turnover means workers are less experienced and stretched thin.
An aging population means residents are more vulnerable.
Rising litigation costs mean each claim has the potential to be massively expensive.
Don't wait until you're facing a claim; make sure you have robust insurance coverage in place now, and a partner to give you a heads up as new issues arise in your industry.
Need Guidance?
If you haven't found an insurance broker who lives up to these standards, take a closer look at Tangram.
Tangram provides insurance for adult residential care facilities through the Personal Care & Assisted Living Insurance Center (PCALIC). The PCALIC team exclusively serves the adult residential care facility sector, including assisted living facilities, personal care homes, and adult care, family, and foster homes. You can count on us to be familiar with the risks you face and to provide you with robust insurance coverage that caters to your specific adult residential care facility insurance needs. Learn more.