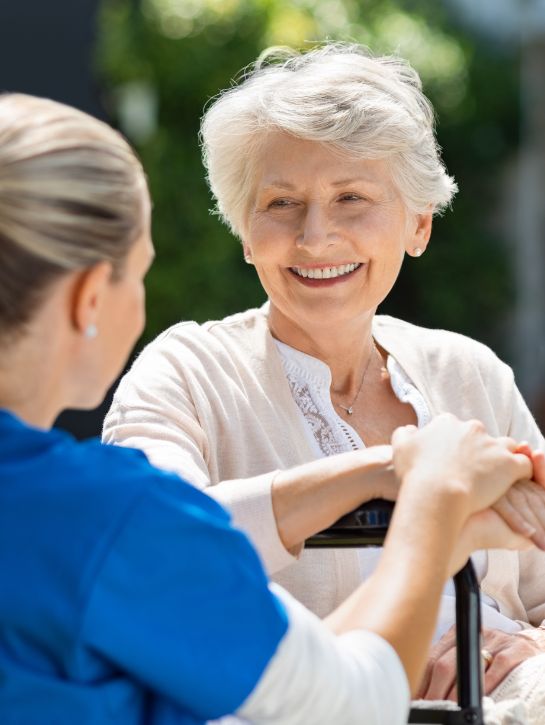 Your residents think of your care facility as home, but homeowners insurance does not provide you with sufficient coverage. To secure appropriate coverage for your risks, you need commercial property insurance.
What Does Homeowners Insurance Cover?
The Insurance Information Institute says a standard homeowners insurance policy typically provides four types of coverage:
Coverage for the structure of the home pays to repair or rebuild a property damaged by a covered peril, such as a fire, a hurricane, hail, or lightning. It excludes certain loss events, such as floods, earthquakes, and routine wear and tear.
Coverage for personal belongings covers furniture, clothes, and other personal items if they are destroyed by a covered peril or stolen. The limit for personal belongings is typically around 50% to 70% of the limit for the building structure.
Coverage for liability protection provides financial protection for lawsuits involving bodily injury or property damage.
Additional living expenses coverage pays the additional costs incurred when living away from the house if it is uninhabitable due to damage from a coverage peril.
Why Isn't Homeowners Insurance Enough?
The list of coverage types available in a standard homeowners insurance policy may make you think you're set. After all, your residential care facility needs coverage for the building and its contents. You also need liability insurance and want coverage in case you have to relocate your residents during repairs. Since homeowners insurance provides all four types of coverage, what's the problem?
The issue is standard homeowners insurance policy excludes business activity. You're running a residential care facility – and that counts as business activity. As a result, everything you do can be excluded from coverage.
How Relying on Homeowners Insurance Can Backfire
Most policyholders don't think much about their insurance coverage – until they have a claim.
Imagine a fire started accidentally by one of your residents. The fire has caused significant damage to the majority of your property. The resident doesn't have insurance coverage, but you're not worried because you have homeowners insurance that covers property damage caused by fire and additional living expenses during repairs.
A claims adjuster comes out to inspect the damage. The adjuster quickly realizes the property is not a regular home but a commercial residential care facility. Since the homeowners insurance policy excludes commercial activities, the adjuster is forced to deny the claim. Now you have hundreds of thousands of dollars of repairs with no insurance coverage and nowhere for your residents to stay.
Other Considerations
Even if your homeowners insurance does cover commercial activity, coverage may be inadequate.
For example, a standard homeowners insurance policy provides additional living expenses, but for a single family. If you have to relocate a dozen or more residents after a disaster, your limits will likely not cover the resulting costs.
The liability limits likely won't be sufficient, either. Lawsuits against businesses can be expensive – and lawsuits against residential care facilities can be especially costly. A homeowners insurance policy might only provide $100,000 to $500,000 in liability insurance coverage, which may not be nearly enough.
Furthermore, since homeowners insurance excludes business activity, it won't cover loss of business income. If a disaster forces you to close temporarily, your revenue could take a major hit – and you'll still have overhead expenses to manage. For this reason, securing business income coverage is critical to recovering from a major loss.
How Can Adult Residential Care Facilities Secure Adequate Protection?
Running an adult residential care facility involves risks. You work hard to manage your risks by keeping your residents safe and your property in good condition. You also need commercial insurance designed with residential care facilities in mind in case something goes wrong.
Commercial property insurance can provide building coverage, business personnel property coverage, loss of business income, and other coverages that are important for your business.
Through PCALIC, Tangram can help you secure the commercial property insurance you need as well as other important coverage types, such as liability insurance, workers' compensation, and employment practices liability insurance. Learn more.
Article provided by Tangram Insurance Services https://www.tangramins.com/news-insights/why-homeowners-insurance-isnt-sufficient-for-your-residential-care-facility/