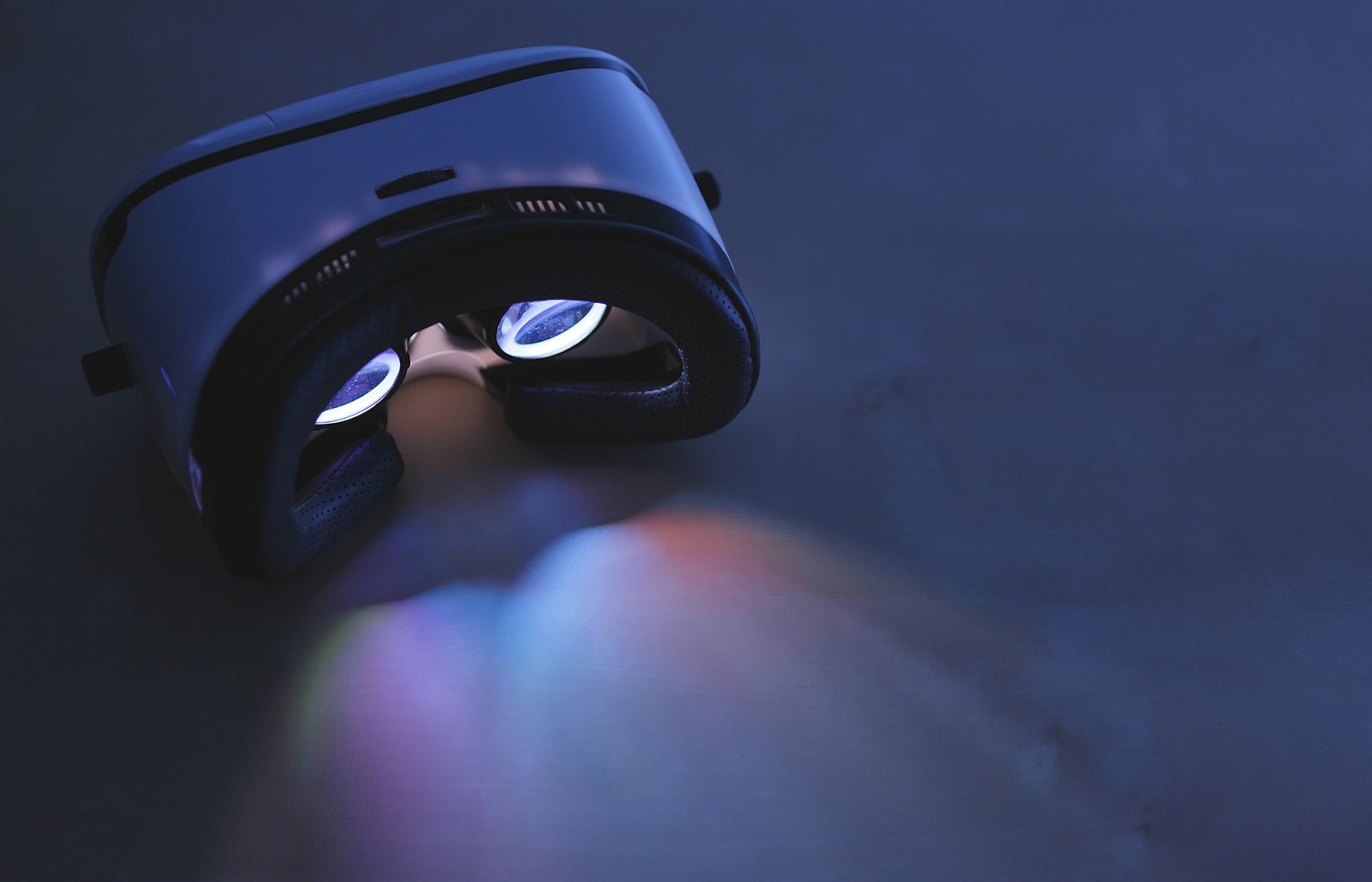 Virtual reality for seniors is becoming more common in assisted living facilities, not just because the technology is incredible. In fact, it's a great way to provide an improved living experience for seniors, who are often isolated and have limited mobility. 
According to a report by the National Council on Aging, many seniors struggle with loneliness and depression. With virtual reality, older adults are coming together worldwide to interact in an exciting environment. They're staying more active and engaged in activities that interest them the most. Thus, they're smiling more, communicating better, and enjoying every moment of their lives.  
What is Virtual Reality (VR)?
Virtual reality is a computer-generated simulation that allows users to experience and interact with an artificial environment. It's created by combining specialized hardware and software to produce a three-dimensional image or sound in a way that simulates a real environment or event. VR has been used for gaming and entertainment, but it can also be used for medical, scientific, and military training. 
How Virtual Reality is Used in Senior Living Settings
Virtual reality has been used in senior and assisted living facilities to train caregivers to deal with dementia patients. The symptoms of dementia can be hard to predict, so having a sandbox environment where caregivers can practice dealing with challenging situations is invaluable. 
Virtual reality has also been used as an entertaining way for seniors to be social. Many assisted living facilities have begun hosting virtual reality meetups, where residents gather to try the latest VR games or chat about technology trends.  
Finally, VR has been used by some assisted living facilities as part of meditation programs for seniors. In these programs, seniors are guided through VR experiences explicitly designed to help them relax their bodies and calm their minds. 
Benefits Seniors Derive from Virtual Reality
The benefits of virtual reality for seniors are vast and comprise everything from positive health effects to improved mental health. Some of them include: 
Strengthened Social Skills 
Virtual reality can significantly improve social skills and reduce anxiety, especially for those with autism.  
According to a study published in the London Journal of Primary Care, children with autism spectrum disorder (ASD) had increased social interactions and eye contact after using virtual reality. The results show that this type of technology can be used as a tool to help teach older adults with ASD the importance of interacting with others. 
Improved Health 
Virtual reality can also help with improved health. In a study published in the National Library of Medicine, stroke patients are said to recover faster when they use VR to practice movements they're still learning to perform in real life. 
In addition to helping stroke patients regain mobility and balance, virtual reality can also be used as a tool for pain management and anxiety reduction. It has been shown in Cognitive Behaviour Therapy that exposure therapy—a treatment used for mental disorders like PTSD and anxiety—can be effectively implemented in virtual reality simulations. 
Enhanced Memory 
In a research presentation during the 2019 CHI Conference, virtual reality can be used to help people with dementia remember things they have seen or heard, things they have done, and even things that they have learned.  
For example, if you want to show residents vital information about their favorite sports team or hobby, you could use VR and allow them to interact with the information. Afterward, you can explain it to them using a combination of interpersonal skills. This way, they can retain what they learned without having to struggle with the act of reading or listening on their own. 
Increased Motivation 
Motivation is an essential factor in maintaining a positive outlook and being active, both of which can help seniors to improve their quality of life.  
Virtual reality for seniors can serve as a tool for improving motivation by increasing the level of engagement with the patient. BMC Geriatrics shows that VR has been utilized in several studies where patients who participate in interactive games involving virtual reality show increased motivation and better performance on tasks than those who do not use VR. 
How VR Improves A Senior's Quality Of Life
Quality of life is the overall satisfaction of an individual's needs and wants. It's often a measure of happiness and can serve as a metric in life insurance. 
As an enabler of life quality, VR helps seniors improve their satisfaction by improving their personal and interpersonal skills. The ability to explore new worlds, interact with people they might never meet in real life, and learn new skills can help them feel more confident and less isolated. 
Virtual reality may also be a wonderful way to reduce the risk of severe injury in seniors by improving balance and coordination. Results published in the Scientific journal Frontiers in Sports and Active Living showed that VR could help prevent falls, one of the leading causes of non-fatal injuries in adults over 65. 
The Bottom Line
Virtual reality for seniors can be a powerful tool as it has the potential to change the way owners of assisted living facilities care for the elderly. Whether you're looking for ways to improve your residents' health or want to give them more fun activities, VR can help you achieve both goals. The fact that it's immersive means it's also an excellent tool for helping seniors manage their health and risk. 
If you need assistance, contact us. PCALIC provides insurance and risk management for assisted living facilities. Learn more. 
The Benefits of Virtual Reality for Seniors , Tangram Insurance Services https://www.tangramins.com/the-benefits-of-virtual-reality-for-seniors/