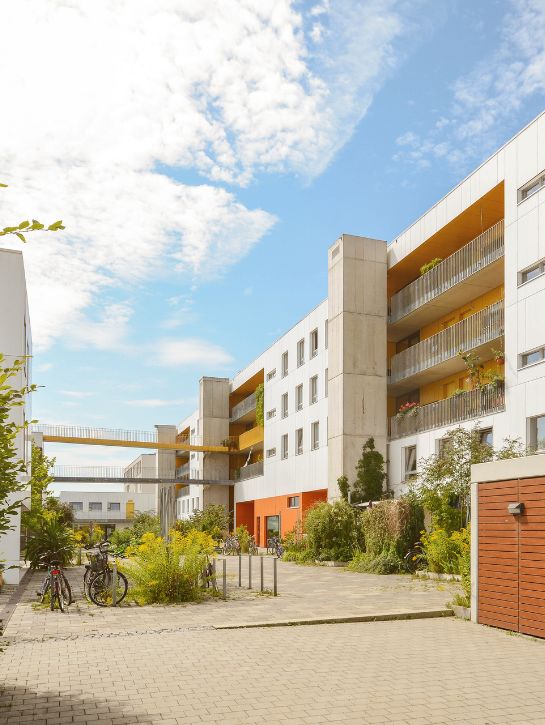 If a disaster or major loss causes severe damage to your property, it may be difficult to provide residents with a safe and comfortable home. Your residents may need temporary housing, and your facility could lose revenue. To protect against this possibility, add business income coverage to your property insurance for residential care facilities.
Preparing for a Worst-Case Scenario
Hope for the best, but plan for the worst. Consider what the following scenarios would mean for your vulnerable residents and your facility's financial health:
A fire that starts in one unit spreads to the surrounding units. Although firefighters are able to put out the blaze before it destroys the entire building, a large section of the building becomes uninhabitable. Since you don't have any spare units to house the misplaced residents, they will need to go to another location. Labor and supply shortages in your area mean the repairs will take several months to complete. You're worried about how the reduction in income will impact your residential care facility.
During a storm, a tree falls onto the roof of your facility. Luckily, no one is seriously hurt, but the building is deemed uninhabitable until you've made repairs. If you can't find and pay for another location, you won't be able to continue caring for your residents. In the meantime, you still have to pay your property expenses for the damaged property.
Loss of Business Income Insurance for Assisted Living Facilities
According to IRMI, business income coverage is a type of commercial property insurance. It covers the loss of income a business experiences when a covered peril causes damage to the premises and results in a slowdown or suspension of operations.
A related type of coverage is extra expense insurance. This covers the excess costs a business incurs during repairs after a covered loss. According to IRMI, you can purchase extra expense coverage in addition to, or instead of, business income coverage.
For example, a standard commercial property insurance policy covers damage caused by fire. If your facility is damaged in a fire, your insurance should cover the cost to repair or rebuild the property, up to the policy limits.
However, property damage is only part of the problem. During repairs, you won't have full use of your property. This means you won't have anywhere to carry out your operations and earn revenue. The repairs could take months – during which time, your profits could suffer. You may also need to pay for temporary living arrangements for your displaced residents.
Loss of business income and extra expense coverage provide financial protection in this scenario. For adult residential care facilities, loss of business income insurance can make up for revenue lost due to the damage (calculated by financial records), whereas extra expense coverage can pay for the cost of caring for displaced residents in another location.
Protecting Your Residents, Your Bottom Line, and Your Reputation
Imagine you're a senior living in an assisted living facility. A tornado tears off the roof above your unit. You don't blame the facility operators, but you do expect them to take care of you.
There are two ways this can go.
One, the facility pays for reasonable alternative accommodation and continues offering the care that residents expect.
Or two, the facility operators say they simply can't afford to maintain the prior level of care. In the latter scenario, residents may move out – and word may spread. Between the uncovered financial losses and the reputational damage, the facility's future may be in jeopardy.
Is Your Assisted Living Facility Prepared for a Disaster?
According to WRAL News, a fire at an assisted living facility in Raleigh, North Carolina, forced 50 people to evacuate and damaged 20% of the building.
A similar disaster could strike your facility. You need to prepare with the right residential care insurance. Tangram provides residential care facility insurance through the Personal Care & Assisted Living Insurance Center (PCALIC). Our program caters to the needs of assisted living and residential care facilities – we can help you secure commercial property insurance with the coverage types you need, including business income and extra expense insurance. Learn more.
Article provided by Tangram Insurance Services.