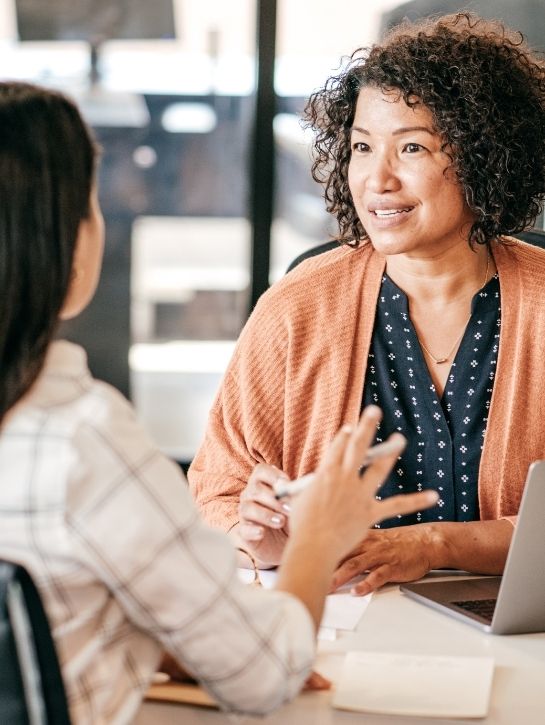 When you think about the possibility of getting sued, you probably assume that allegations will come from residents and their families or visitors. What about employees? If employees are hurt on the job, they file a workers' compensation claim, but if they feel they've been mistreated or discriminated against, they may file an employment practices liability claim. That's why many businesses protect themselves against this risk with employment practices liability insurance.
What Is Employment Practices Liability Insurance?
Employment practices liability insurance (EPLI) provides protection for lawsuits brought by employees or job seekers alleging that you violated their rights. If a covered lawsuit is filed against your assisted living facility, your EPLI policy will cover the costs associated with your legal defense as well as any settlements or judgements, up to the policy limits.
According to the Insurance Information Institute, EPLI covers many types of employee lawsuits, including claims involving sexual harassment, discrimination, wrongful termination, breach of employment contract, negligent evaluation, failure to employ or promote, wrongful discipline, deprivation of career opportunity, wrongful infliction of emotion distress, and mismanagement of employee benefit plans. SHRM says EPLI policies often exclude wage and hour claims, but some policies may provide limited coverage.
Critical Insurance for Residential Care Facilities
Any business with employees should consider maintaining EPLI coverage – including residential care facilities.
Lawsuits alleging illegal employment practices can be expensive. According to Spitz, The Employee's Law Firm, employers typically spend $75,000 to $125,000 defending a case. If they lose the summary judgment, they can expect to pay $175,000 to $250,000 to take the case to a jury verdict. Settlements and jury awards can be even more expensive.
Even if your assisted living facility insurance already includes general liability, you will not have coverage for an employment practices lawsuit without EPLI coverage.
Even Conscientious Employers Could Face Lawsuits
Some employers don't want to pay for EPLI coverage because they think a claim is unlikely. After all, they follow employment law. They don't engage in discrimination or sexual harassment. Why would they ever face a lawsuit?
Possibly for a lot of reasons.
First, employees and job seekers can file lawsuits because they allege a company has violated their rights. This does not mean the employer actually did anything wrong – that's up to the courts to decide. Consider the following scenarios:
You are hiring for a position. You have several promising applicants but can only choose one. As they all have similar qualifications, it comes down to a culture fit. One of the job applicants you turn down believes he was discriminated against because of his race and files a lawsuit.
You decide to fire one of your employees after repeated issues, including dress code violations and, more importantly, failure to follow policies for documentation. The employee files a lawsuit, alleging retaliation and sexual harassment, claiming that you had previously commented on her clothes in a way that made her feel uncomfortable.
You fire a worker who refuses to be vaccinated. You believe this is necessary to keep your residents safe. The worker files a lawsuit alleging wrongful termination and religious discrimination.
Second, harassment can lead to lawsuits even if the business owners and managers are not the perpetrators. According to the EEOC, an employer is "liable for harassment by non-supervisory employees or non-employees over whom it has control (e.g., independent contractors or customers on the premises), if it knew, or should have known, about the harassment and failed to take prompt and appropriate corrective action." In other words, if one of your workers harasses another employee, you could be held liable for failing to stop the behavior.
Employers can even be liable for clients harassing staff. For example, Cleveland Scene says a former employee was awarded $342,000 because her employer failed to stop a customer from repeatedly sexually harassing her at the store where she worked. In another case, McKnights says a nursing home is facing an EEOC lawsuit alleging the employer did not take appropriate measures to protect employees from physical assaults and racial slurs from residents. If a nursing home can face liability for harassment from residents, it is likely an assisted living facility could, too.
Do You Have a Complete Assisted Living Business Insurance Package?
If your residential care facility insurance package doesn't include EPLI coverage, you could face a major lawsuit without insurance. We can help you review your insurance coverage and determine whether you need additional policy types. Tangram provides insurance for adult residential care facilities through the Personal Care & Assisted Living Insurance Center (PCALIC). Learn more.
Article provided by Tangram Insurance Services.